Best Growing for Morning Glory Vine from Seeds
You may want to get something glorious that will greet you every morning when you take a breath of fresh air around your garden or yard. We think you will get your desire from the plants that you grow in your garden or also patio. From the glorious plants, we guarantee that you will get the freshness and beauty.
Taking a consideration of planting the Morning Glory Vine is actually a must. However, these flowers will deliver glory with multi-colored blossoms that make them unique. You can also plant them in the containers set against a trellis.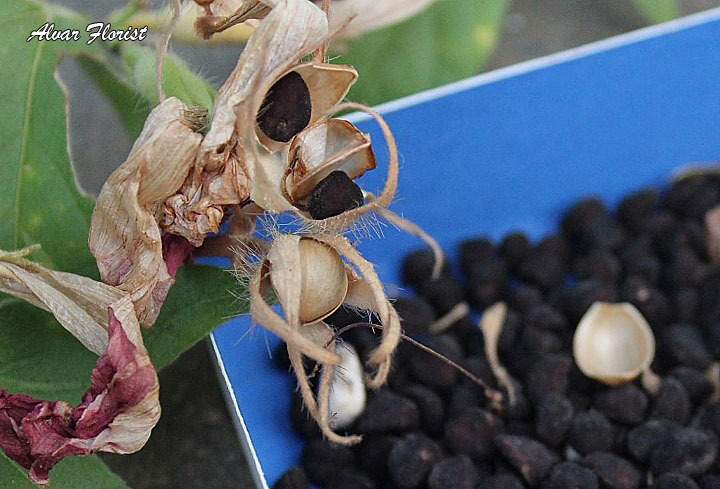 Do you need a tutorial of how to grow the Morning Glory Vine? No worries! This post will guide you on how to grow the Morning Glory Vine in a bunch of easy ways below!
Growing the Morning Glory Vine From Seeds, Here's the Guide!
The Morning Glory Vine can be planted from seeds. Sure, growing these flowers from seeds is pretty easy to do. Many planters grow the Morning Glory Vine in the containers that will be perfect when provided with a trellis or put in a hanging basket.
The Morning Glory Vine flowers are a common sight in a lot of landscapes and can also be found in a number of species within the Convolvulus, Ipomoea, Calystegia, Rivea genera and Merremia. Some varieties of Morning Glory Vine are found as noxious weeds in some areas. Otherwise, the fast-growing vining plants can also create lovely additions to the garden if kept in check.
Read more: Fix Your Morning Glory Not Blooming Here
Generally, the Morning Glory Vine plants generate gorgeous funnel-shaped blossoms of various shades like blue, red, white, yellow, and purple with heart-shaped leaves. They will bloom anywhere from May through September that open in the morning and close in the afternoon.
Most types of Morning Glory Vine flowers are annual, although they will be perennials in some warmer regions, as they will come back yearly or may reseed themselves in almost any zone where they are growing in.
Here are what you should know to grow the Morning Glory Vine:
Habits:
Morning Glory Vine plants prefer full sun, but they will also tolerate very light shade. They are also known for their tolerance to poor, dry soils. In fact, the Morning Glory Vine plants can easily build themselves in any slightly disturbed areas such as fence rows, garden edges and roadsides in which the plants are basically seen growing. They actually prefer well-draining soil that is moist, but not soggy, even with the plant's tolerance of poor soil.
When to plant:
Knowing the best time to plant the Morning Glory Vine from seeds is totally a must. The Morning Glory Vine plants will be easily grown from seeds that can be started after the threat of frost has passed. You can plant those flowers indoors four to six weeks before the last spring frost in your area and ensure the soil has warmed up.
You have to soak the Morning Glory Vine seeds in water overnight or nick them before sowing, as they have relatively hard seed coats. You should sow the seeds about ½ inch (1 cm) deep and give them about 8 to 12 inch (15 – 31 cm). Make sure to sow the seeds in the late spring or early morning.
The Morning Glory Vine plants are tender annuals, so they will be sensitive to cool temperatures and last frosts. After the plants have reached about 15 inches (15 cm) or so in height, you probably want to provide some type of support for the plants to twine around. The Morning Glories that are planted in hanging baskets can simply be left to spill over the container's edge.
Where to plant:
After you know the best time to plant the Morning Glory Vine from seeds, you can continue to identify where to plant those plants, so that they can grow well. Sure, it will be easy for you to plant these flowers if you already know the habit of the Morning Glory Vine plants.
As the Morning Glory Vine plants prefer a full sun area, make sure to pick a site which gets plenty of suns. The plants will tolerate some very light shade, however bloom their best in full sun. You need to select a spot that will allow you for its mature size, because they will rapidly grow.
You should also choose a planting spot with moist and well-drained soil. To make them grow best, you can use the organic compost or well-aged animal manure into the ground prior to planting to help retain moisture and prevent them from wilting during the heat of the day.
If allowed, the Morning Glory Vine plants will readily self-seed. Well, make sure the plants are in an accessible area for cutting back spent blooms before the plants go to seed. You should also pay attention to neighboring yards  to avoid the seeds may fall.
How to plant:
As we've mentioned, the Morning Glory Vine plants can be easy to grow from seed. When you plant from seeds, you need to file seeds to break the outer shell. After that, you need to soak for 24 hours prior to planting in order to help germination. Need to know, the Morning Glory Vine seeds will germinate in 5 – 21 days.
Make sure to cover lightly with one-quarter to one-half inch of soil and water thoroughly. In the case of transplanting, you should be careful of the roots, because they do not like being disturbed.
You also need to provide support so the young plants can easily climb. When you start planting from seeds, you can also use peat or other disintegrating pots which can be planted in the soil directly to decrease the stress on the root system.
After transplanting, you need to water the plants deeply for several days to help the roots get established in their new home. You also have to feed them with an organic bloom fertilizer two or three times during the gardening season.
Okay, that's how to grow the Morning Glory Vine from seeds that you should do to get the best results.