Does Amazon Deliver Flowers on Same Day?
If you just realize that today is the special day for someone that you love, and then you want to give them flowers, you may need same day delivery for it. But, is there same day flower delivery in Amazon? Let's find out about it here.
Same Day Delivery For Flowers in Amazon
When we tried to search for the same day delivery for flowers on the Amazon website, we could not find it. Usually, the flowers can be delivered the next day. Even if you are a member of Amazon Prime, you are able to get fresh flowers which are delivered from a lot of brands with free two-day shipping. However, if you try to search more carefully, you may find the florist in Amazon who can deliver flowers on the same day.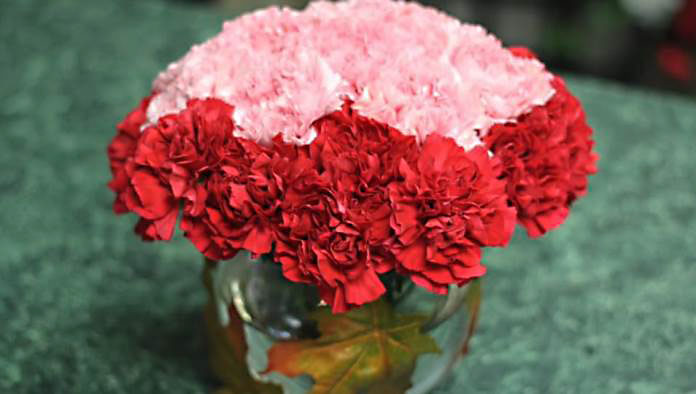 The Flowers That You Can Order In Amazon
There are a lot of options of flowers or bouquets that you are able to order in Amazon from a wide variety of florists. One of the best sellers there is Benchmark Bouquets Flowering Fields with Vase by the Benchmark Bouquets Store. The price of the bouquet is $34.85. It is prime overnight shipping. If the order is received Mondays to Thursday before 10:00 AM PST, the bouquet will arrive the next day. So, it is important for you to confirm your date at checkout. However, if you want it to be delivered on Saturday, Sunday or Monday, it is not available.
If you want to buy the bouquet or flowers for a gift, you are able to check the box labeled 'This is a gift' in your cart or at checkout. Then, you are able to write your personalized message. When the recipient receives the flowers, he or she can peel back the shipping label to read your note.
The beautiful flower bouquet is shipped directly from farms in the bud stage of flowers to guarantee a long life. They get most flowers in bud form and then they will open in 2 or 3 days. The flowers can travel much better and last longer.
On Amazon, you can also find florists which set the date of delivery. For example, a florist Arabella Bouquets store posted Purple Extravagance Bouquet which can be delivered to the recipient on February 1. So, if you have a plan to deliver flowers to someone on that day, you can join this delivery. You are able to order the flowers now on Amazon and then it will be delivered on February 1 as stated there. The price is $44.95 and it is free shipping.
This farm direct bouquet includes Pink Carnations, Pink Gypsophila, Purple Alstroemeria, White Hypericum, White Poms, Lavender Disbund, Purple Statice and Pink Spray Roses with a free glass vase. If you want this product as a gift, you can choose 'This is a gift' before checkout to include a gift message for the recipient. If there are any flowers that do not meet the high quality standards when they are arranging your bouquet, the flowers will be upgraded to guarantee a great experience for you.
Same-Day Flowers Delivery Sites
If you are not able to find the same day delivery florist in Amazon, you are able to find the florist websites which offer this service. Below, we have a list of florists which provide the same day delivery of flowers that you order.
Whatever your purpose of giving flowers to someone is either for graduation gift, anniversary gift, and any other celebration, the same day flowers in Eflorist are perfect for sending your message. If you order flowers or bouquet through Eflorist, your order will be sent to one of their highly professional and extremely talented local florists. If you order flowers online before 2 PM on Monday to Saturday, you will get the finest and freshest same day flowers delivered.
You are able to access the official website of Eflorist and then there you can find a wide variety of bouquets that you can order and ready to deliver on the same day. Here are some of them.
o   English Hedgerow £34.99.
o   Daffodil Burst £34.99.
o   Tulip Temptation £34.99.
o   New Princess Bouquet £34.99.
o   For Your Best Friend £34.99.
o   Thinking of You £34.99.
o   Pleasant Pinks £34.99.
The same day flower delivery in the UK can arrive between 8am and 9pm, Monday to Saturday. It depends on when your order was made. So, the team of Eflorist cannot specify the exact delivery time because all orders are prepared fresh  by a local florist and the bouquets are delivered to the address of the recipient. If the periods are busy, it may affect the time of delivery.
Eflorist can deliver same day flowers to  the areas in the UK such as Glasgow, London, Leeds, Leceister, Edinburgh, Belfast, Scotland, Manchester, Bristol, Liverpool, Southampton, and Portsmouth.
Proflowers offers you the same day delivery. They can deliver flowers every day of the week so whenever you need a beautiful flower bouquet to be sent to your loved one, you can rely on ProFlowers. Due to the expert delivery and logistics system which are owned by ProFlowers, they can make same day or overnight flowers so that you do not have to be worried when you want to send flowers the same day.
If you want same-day flowers on a weekday, you have to put your order by 2 pm. On Saturdays and Sundays, you will need to choose your favorite flower option and then you have to make sure to put your order by 1 pm. If you order the same day flowers from ProFlowers, your flowers will be delivered safely. The team of ProFlowers take the important steps to make sure that your purchase stays in good condition when it travels from the florist to the recipient. However, if you find that the conditions of the flowers are not good and you are not satisfied with it, you are able to take advantage of the satisfaction guarantee of ProFlowers. You are able to contact them and they will replace your item or they will refund your money.