Does Amazon Deliver Fresh Flowers?
It will be nice if you have some fresh flowers on your living room table. It will make your living room look more beautiful with it. Or, you may have a plan to give your loved one fresh flowers. Is it possible to buy fresh flowers online? Can we buy fresh flowers on Amazon? Let's find the answer here.
Fresh Flower Amazon Delivery
Amazon can deliver fresh flowers. As you are able to see in the Amazon site, there are a lot of flowers which are on sale and you are able to buy them based on your need and then Amazon will deliver it to the address that you aim.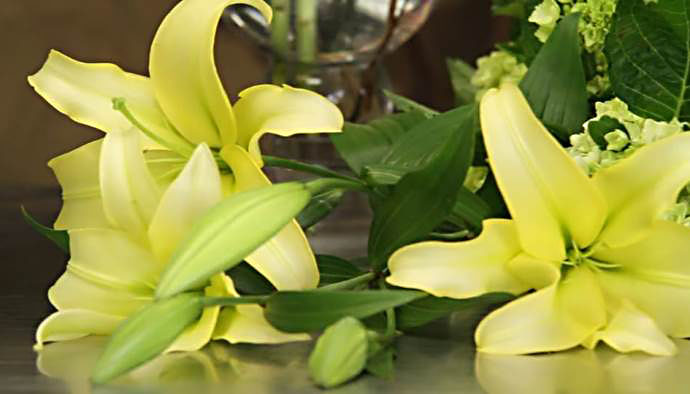 Some Fresh Flowers Sale on Amazon
If you access the Amazon site, there are a lot of choices of flowers that you are able to buy in fresh condition. Here are some of them.
Benchmark Bouquets Light Pink Roses and White Oriental Lilies & Flowering Fields. These can be bought with vase and those flowers are fresh cut flowers from Benchmark Bouquets Store. The orders which are received on Mondays to Thursday before 10:00 AM PST will arrive the next day. So, you have to confirm your date at checkout. However, there is no delivery on Saturday, Sunday or Monday. If you want it as a gift, you are able to check the box labeled 'This is a gift' in your cart or at checkout and write a message that you want to write there. When your flowers arrive, the recipient of the flowers can peel back the shipping label to reveal your note. The flower bouquet ships directly from the farms in the bud stage of flowers to guarantee a long life. The blooms will open in 2 or 3 days and they pick most flowers in bud form. They will be able to travel much better and last longer. Benchmark Bouquets Store is the grower, designers and distributors. The floral designer arranges each bouquet specifically to be able to maintain quality and consistency for its overnight trip. The price of the bundle is $73.90.
Falcon Farms Seasonal Color's Flower Bouquet from Falconstor. In the bouquet, there are lilies, alstroemeria, Roses, Micro & Cushion & Daisy Poms, Carnations, Spider Mums. The flowers are in their specially designed gift box to guarantee freshness. The flowers are hand tied designed bouquets and they are ready to drop into your vase. The flowers come directly from their farms to you so that they are fresh, budding and ready to bloom. The vase is not included. This product is aimed for sale in the US. The price of it is $31.99.
Mix Flower Bouquet from Falcon Farms Inc. They can ship the products in a pre-dehydrate state. It is done to assure that they can travel well and facilitate no damage in transit. The products of Falcon Farms include Care and Handling instructions, a preservative packed to assure the flowers hydrate fully and enhance their vase life. It is arranged in a delicate yet bold look. There are a number of flowers in this bundle including Pink Roses, Green Ball, Carnations, Daisies and Novelty Buttons and also Pink Alstroemerias. The price is $32.99.
Some Flowers That Can Last A Year on Sale on Amazon
If you need flowers which can last instead of fresh flowers, you are able to find some real flowers in Amazon that can last a year or more. Usually, it is suitable for gifts such as anniversary gifts. Here are some of the products.
Roses in A Box from Soho Floral Arts. From this, you can get real roses which are direct from their farms in Ecuador. They are preserved using a non toxic process which can give your roses years of beauty. The roses can last a year or more and you do not need to maintain it. It means that you do not need to water or give sunlight. It is easy care for years of enjoyment. It can long last for 2 or 3 years. In the process of preserving these roses, the natural rose scent fades and it makes the roses free of fragrance. Soho Floral Arts does not give any artificial fragrance to the roses. If you want a fragrance from it, you are able to add your own essential oils or scents to the base of the flowers. The price of it is $54.99.
Preserved Rose, Real Flowers, Eternal Roses In A Box from Gorifei. The flowers are 100% real rose-preserved roses which are made from fresh roses through a specific non-toxic and preservative method. There is no smell, no water, no sunlight and it is pollen free. If you buy it, there will be a maintained instruction card that you will get. The roses packs are in a single bouquet arrangement in a premium gift box. It is suitable for birthdays, anniversaries, weddings or graduations. Also, you can make it as a gift for your wife, mother or even friends. The fresh roses use eco-friendly technique so that the roses can maintain their charming look and stunning texture. It is good for people who are hypoallergenic. It costs $89.99.
Forever Preserved Roses Long Lasting Natural Fresh Cut Flowers from eFlowy. Those are real preserved flowers with one to three years of lifespan. They are a nice complement for you. They are not needed to be pruned or watered. They also do not need sunlight. You just need to do an occasional dust removal. They are carefully harvested by Colombian floriculturists and the vase is not included. These preserved fresh cut flowers are larger and more elegant than regular roses. They are cultivated in the perfect environment.
Well, you are able to access Amazon now to find fresh flowers for your loved ones or even for yourself. Since it is a fresh flower, you need to be careful when you fill the notes in the checkout such as about the message that you want to put there or the date that you want it to arrive. Even if you want preserved natural flowers, you can find them as well.