How Much is Shipping for ProFlowers
There are a lot of online flower delivery services in the United States and ProFlowers is one of the most favorite. ProFlower refers to the one online flowers delivery service that provides a huge selection of floral bouquets. The flowers offered by the shop include tulips, lilies, roses, orchids, irises, and many more.
What more interesting about this shop is that the fact that flowers are not the only things offered. Apart from the flowers, it is also possible for the customers to send gifts like chocolate covered strawberries, plants, gourmet food baskets, and Mrs. Fields cookies. Another thing offered by this one is a customized vase that you can order with your bouquet for an additional cost.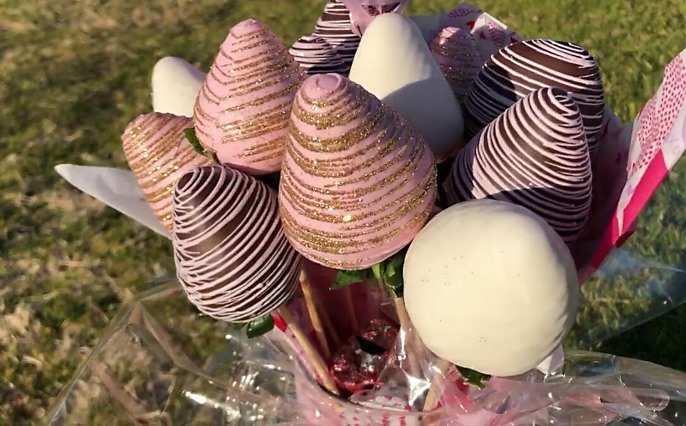 Do you want to know how much does ProFlower shipping cost and how long does it take for the order? Keep reading the whole article in order to find out the answers to these questions and if you have any questions, do not hesitate to address it to the customer service of the shop.
For everyone who has ordered flowers before, you will know that shipping the fresh flowers is not cheap. The same case goes to ProFlower. This one is not different and the customers usually even more confused because the shop does not have consistent shipping rates.
According to ProFlowers, they calculate the appropriate shipping and service charges based on a number of factors such as time of year, delivery location, the delivery date that the customer wants, product selection, and the other factors.
What does the shipping cost of ProFlowers?
Here is every estimated shipping charge as informed from the official website of ProFlowers:
Standard Delivery: This one ranges from $7.99 to $39.99.
Standard Service Charge: This one ranges from $12.99 to $29.99.
Care & Handling: This one costs $2.99.
These three above are not the only ones. Apart from these, there are also some additional shipping charges, including:
Saturday Delivery: The extra fee ranges from $4.99 to $19.99.
Monday Delivery: The extra fee ranges from $4.99 to $9.99.
Same-Day Shipping: The extra fee ranges from $4.99 to $9.99
Morning Delivery (before 12 PM): The extra free is $14.99.
So, what does the exact shipping cost of the ProFlowers?
According to the chart, the shipping cost of ProFlowers could be anywhere from $10 to about $80. Everything depends on several variables. The sad news is that you will not be given a shipping total by this flower delivery service until the last page of checkout.
It is kind of trick done by ProFlowers. It seems like they know that it is harder to quit the order after investing about 10 minutes. Some people made experiments by going through the process of placing two orders for flowers in order to figure out what they would charge them for delivery. And it turns out that for most orders, the shop charges about $15 for shipping.
Some examples to determine the shipping costs
These followings are usual average orders that most people place, for flowers that cost under $70 that are sent on a weekday (5 days from the day it is ordered). Here is the shipping cost:
Example #1: A bouquet of roses costs $29.99
In this example, the shipping fee is $12.99 and if you add $2.99 for care and handling, the shipping total is $15.98.
Example #2: A bouquet of roses with chocolate strawberries that costs $59.99
In this example, the delivery fee is higher, but there is no care and handling fee, which is interesting. In the end, the shipping total is $14.99.
Tips and tricks to lower the shipping costs on ProFlowers
If you want to lower the shipping cost on ProFlowers, you can try to add a couple more bouquets to determine shipping and usually the ProFlowers shipping price ends up being about $15 for a single bouquet.
Based on the experience done by some people, here are dos and don'ts:
Monday and Saturday delivery costs more: It is better for you to select a delivery date of Tuesday through Friday in order to avoid an additional $9.99 fee.
Delivery time starts from 9 AM to 8 PM. You are suggested to avoid specifying a morning delivery time before 12 PM to avoid an additional $14.99 fee.
Do not procrastinate by avoiding the same day delivery so you can avoid the extra $4.99 fee.
Do not send flowers to Alaska or Hawaii. The reason is because two of them will charge you an extra $19.99 fee.
Then, how much does the shipping really cost?
If you can manage to avoid all the potential landmines and additional fee mentioned above, the shipping will cost a total of about $15. The cost is higher if you are sending multiple bouquets or to more than one address.
A Free Shipping page
There is a Free Shipping page in the official website of ProFlower with about a lot of favorite bouquets that all ship freely. Unfortunately, using extra coupons towards these items are not allowed. However, it is possible for you to save $15 by not paying for shipping.
Due to the fact that ProFlowers is owned by FTD, you might want to consider FTD that has different shipping rates and has better deals. You are also able to pay a one time fee if you want to get free shipping for a year from FTD.
The shipping times of ProFlowers
Most of the flowers that you order will take about 5 business days to arrive using the standard shipping. There is also an option to pay more for next day or same day shipping. Please go to the shipping FAQs section on its official website if you want to read more about this option. If you have something to ask, you can reach out the customer service of the delivery service to get the answer to your question. Do not be shy and do not hesitate to ask them anything, including about shipping fee.