How to Grow Sunflower Seeds In A Pot Easily
Thesedays Sunflower is rarely seen like in the yard at home. And can be said it is not as many as before. But it remains a favorite flower for lot of people due to the beauty. Have you ever thought about keeping it in your house, yard or in a pot? If so, there are some things that you need to know so that they can grow well and make our homes more beautiful.
Do you know, we used to see a Sunflowers that has yellow color only, but actually there are several types of Sunflower with several different colors, what are they?
Autumn Beauty Sunflower
Teddy Bear Sunflowers
Pacino Sunflower
Velvet Queen Sunflower
Moon walker Sunflower
Valentine Sunflower
Red Sunflower
Musix box Early Rusian
Cherry Rose Sunflower
Fiest de sol Sunflower
Earthwalker Sunflower
Big smile
Giant Sungold Sunflower
Kanigara Sunflower
Easy way to cultivate Sunflower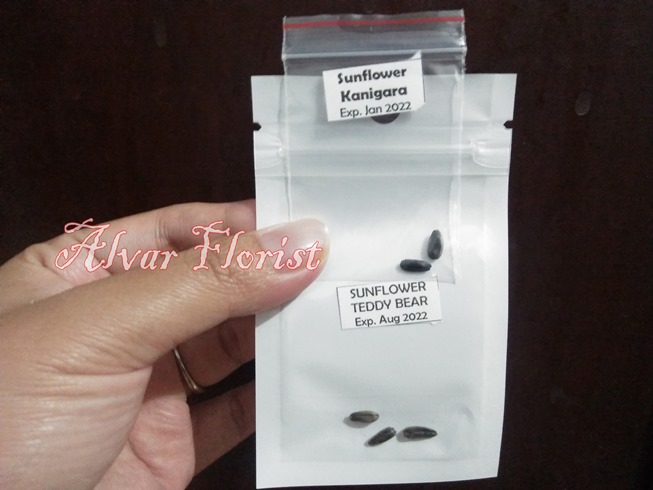 1. Choose the seeds that are suitable for planting in your area
For example, if you want to plant in the yard or pot.
Then which flower is suitable for your garden in your house or in your yard?
It is better if you choose big smile Sunflowers because they will not growth too high so that it will grow best in your pot.
2. Planting media/ soil
As same as other plants, the planting media is the most influential for the growth of your flowers. Due to this reason, provide fertile soil with a good water absorption rate and rich in humus.
3. How to plant
If the selection of seeds has been done and the planting media is available, then you are able to plant by sowing the seeds, make holes in the planting media with each other about 1.5 inches with a soil depth is about 1 inch. In this way it will produce good seed that ready to plant.
Keep the soil moist by watering it, but don't let it get stagnant.
When the leaves on the seeds have grown for about a month, then you can move them to the pot carefully.
More info: How to Repot A Plant Properly and Easy
4. Watering and care
Now during the transition to the latest planting media, you have to keep an eye more to those plant because they are adapting so keep watering it approximately 2x a day and it is best done when exposed to sunlight because these flowers really need sunlight and water so that will make the grow with very good.
5. Placement of Sunflowers that have been planted in the new planting medium
After its repotted, place the pot where this flower will get direct sunlight. Do not let them put in a dim/shady area. If you have planted the Sunflower seeds of tall growing varieties. You can plant them in the yard not in a pot so that it will grow as good as they are.
Well these are some tips for you who loves plants and flower. By adding this Sunflower must be giving you a new sense.
May this helps you and happy planting guys.