The Difference About Calla Lily Types
The Calla Lily flowers are not true lilies. In other words, they belong to the Arum Family of plants and the genus Zantedeschia. However, those flowers actually deliver classically beautiful flowers, prized for their elegance and magnificence.
The Calla Lilies look like a lily, so many people think that Calla Lily and Lily are the same, but they are totally different. For the Calla Lily flower itself, there are also the types of Calla Lily varieties, with a range of heights. So, what are the Calla Lily varieties? Learn more about Calla Lily varieties through our post below!
White Calla Lily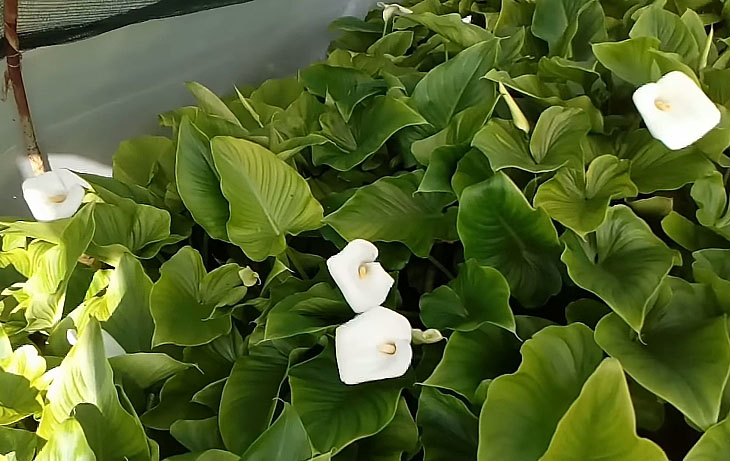 The white Calla Lily flowers are also known as the traditional Calla Lily that is called Zantedeschia aethiopica. They will bloom into large flowers that shape like trumpets with yellow spandex. Their leaves are commonly dark green with long stalks with the flowers growing up to three feet tall.
You can grow this Calla Lily type in full sun within USDA Zone 8. This type of Calla Lily will grow well when they are planted after any frost in February through June. They must be buried a few inches deep in the soil. You also have to water them when the soil is dry.
Picasso Calla Lily
The botanical name of Picasso Calla Lily is Zantedeschia Picasso. This calla lily offers dark purple flowers that are rimmed in beautiful white along edges of the petals. They will also make a gorgeous addition to any vase, flowerbed or outdoor arrangement.
Picasso Calla Lilies will grow well in full sun with moist soil. They will also work as a marginal aquatic, however you shouldn't plant them in baskets in water more than 12 inches deep. They will bloom during summer and fall.
Read more : How to Plant Calla Lily Bulbs Easily
Pink Calla Lily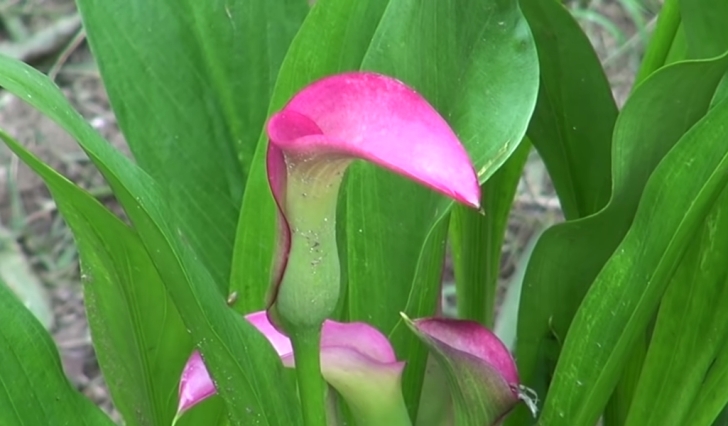 The botanical name of Pink Calla Lily is Zantedeschia rehmanni. This is known as one of the most vibrant Calla Lily varieties that tend to bloom between midsummer and the start of fall. They are a great option for you to add some color to your garden or also gift bouquets.
The pink Calla lilies are resistant to both rabbits and deer, so they are hardy garden floral as well. They prefer moist soil with full sun and can also be kept in semi-aquatic planters.
Captain Safari Lily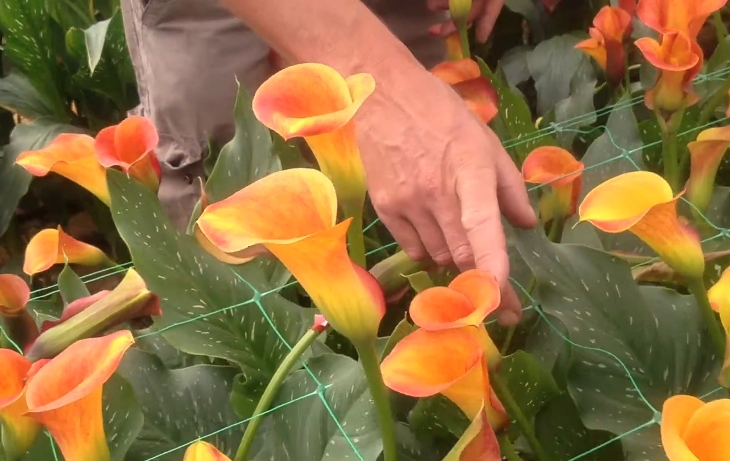 Captain Safari Lilies' botanical name is Zantedeschia Captain Safari. This variety has a striking look with a bold, multi-color display of gorgeous yellow and orange petals. Their leaves are so beautiful that they show large, green, arrow-shaped with white spots.
They will bloom during the summer and fall. Either in a garden bed or container is the best place to grow Captain Safari Lily. They also prefer well-drained soil and full sun or partial shade.
Odessa Calla Lily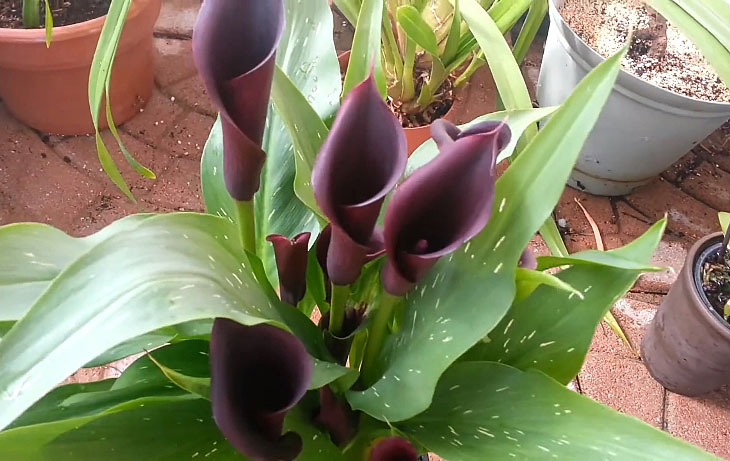 Zantedeschia Odessa is the botanical name of this particular Calla Lily. This Calla Lily variety delivers an elegant color with a darker, more muted color. So, if you want a flower in mute color, the Odessa Calla Lily can be a great option for you.
This flower has a wide size with a deep purple, almost looking black with light green and white speckled leaves. To produce the great result, you can plant them along the edges of ponds and streams, as they prefer moist soil. in semi-aquatic baskets with clay, they also thrive. For a beautiful bloom during the summer and fall, make sure this flower gets full sun.
Fire Glow Lily
Zantedeschia Fire Glow is some of the most colorful Calla Lily that you can find with their petals of bright red fading into a dandelion-yellow. The flowers of those lilies will create bright pops of color wherever they grow with dark green leaves for contrast.
They will take well to either water-based planters or garden beds or even indoor containers. You should plant them in full sun with moist soil. Make sure to keep them from wild animals.
Edge of Night Lily
Zantedeschia Edge of Night is the botanical name of Edge of Night Lily. They are some of the most gorgeous flowers on the list that have deep, almost black maroon petals. What makes them more beautiful is in the wide, deep-green leaves that are decorated with white and rimmed with a dark maroon.
Just like other Calla Lily varieties, they will grow well in moist soil and in full sun or partial shade. They can also thrive in indoor containers with proper care.
Golden Calla Lily
The botanical name of the Golden Calla Lily is  Zantedeschia elliottiana. As the name implies, they appear in its large mustard-yellow flowers and regal appearance. with the beauty of large golden flowers with wide white speckled leaves.
In the case of taking care of Golden Calla Lily, make sure to keep their roots wet consistently during its early growth phases. They grow well when you plant them in a garden bed or a boy-like environment and also will bloom during the summer. The best area to keep those flowers healthy is in full sun to partial shade. Make sure to plant them in moist and well-drained soil.
Crystal Blush Lily
Zantedeschia Crystal Blush is the botanical name of Crystal Blush Lily. They offer a gorgeous choice for a subtle and delicate multi-color option. The elegant white flowers have subtle traces of pink that can make a striking appearance. The best area to grow them is in full or partial sun and also warmer climates. You can also place them indoors during the winter.
California Red Lily
The California Red Lily flowers have the botanical name Zantedeschia California Red. They appear in an amazing deep red and sprout with orange tones and deepening into dark rust When  the petals mature.
They will thrive in humid and warm environments as well as planting in indoor containers. This variety of Calla Lily will bloom in mid to late summer. They also prefer full sun.
Okay, those are all Calla Lily varieties. Certainly, you can now know the differences for each variety that we have shown above.