Floral Delivery Amazon Prime Review
Flowers are things which need special care if you want to buy it. So, when you want to buy flowers or bouquets for being delivered to your loved one, you have to make sure that you can choose the best florist or vendor so that the flowers that you order will arrive in a good condition. How about flowers delivery on Amazon Prime? Here, we have some reviews about it including the variety of selections, prices and more things that you can use as your consideration.
 The Selection Of Flowers in Amazon
If it is your first time to order flowers bouquets in Amazon, you may feel a little bit hard to find the flowers bouquets that you want. When you search flowers bouquets on Amazon, you may be directed to some unrelated results. So, here are the steps to find the right section to find flowers on Amazon.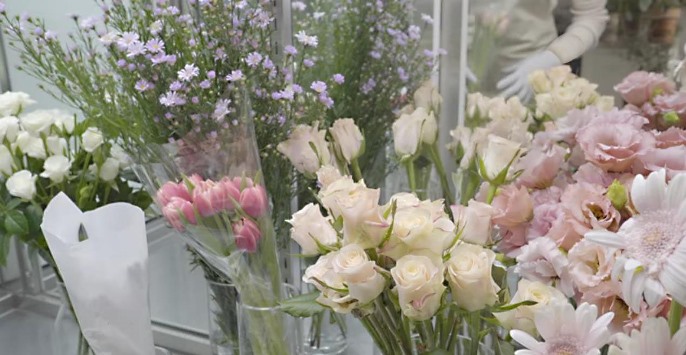 In the menu of Amazon, you have to scroll down and then click on Food and Grocery.
After that, when you are in that menu, you have to click on Grocery and Gourmet Food.
Now, you have to look at the left side of the screen and then you have to find the category Fresh Flowers & Live Indoor Plants.
In this step, you have to click on Fresh Cut Flowers that you can find under Show Results For.
And now, you are able to browse the flowers by bestseller, flower type and top rated bouquets.
On Amazon, you are able to choose the suitable flowers bouquets from a lot of vendors. However, it seems that the selection of flowers and bouquets on Amazon is not varied. Usually, the bouquets which are offered are more classic arrangements and it is not appealing to more modern tastes.
The Prices and Value of Amazon Flowers
On Amazon, there are a lot of flower offerings. So, there are a wide range of prices as well. You are able to find some very affordable arrangements from $30 to $%0. However, if you want to buy more expensive flowers, you can also find the arrangements which are in hundreds dollars. The quality of flowers or bouquet depends on the reliability of the vendor.
If you have Amazon Prime, you will be lucky. But, if you do not have it, the delivery fees may be expensive. When we were trying to find the same day delivery, it seems that it is not available. However, it may vary depending on the vendor and the time you order. According to some other customers, they cannot choose the exact date when they have their flowers delivered. Nevertheless, we found a vendor which sets a pre order for the exact date so that customers can order from now if they want to buy the flowers for being delivered for that date.
The Quality of Arrangements
According to some customers who buy flowers from Amazon, the flowers that they ordered arrived in a box and those were secured in place by a zip tie. Besides, the buds were also protected by padding and it was a nice thing to do to make sure that the flowers would arrive in a good condition. Then, when the flowers were removed from the box, they found that none of the flowers had reached full bloom. Nevertheless, they appreciated the caution on the part of the florist who decided to send flowers with proper care and also in the condition of not full bloom so that it could last longer after it arrived at the destination.
They also got the complimentary message that they included when they ordered. They said that it was nicer since it was printed on the branded paper of the florist and it was a little sturdier than the average note. Even, the things that they did not expect were that there were flower care instructions included on the laminated paper together with a coupon for another arrangement with no expiration date. In addition, there were coupons for other services included.
It is important for you to note that not all florists and providers of flower delivery operate in the same manner. So, before you order flowers in a vendor through Amazon, it is better for you to read the customer reviews. Also, if you want to order flowers through Amazon, it is better for you to do it in a vendor which has a lot of reviews to make sure the safety.
Review on Buying Bouquet from Benchmark Bouquets Through Amazon
If you access Amazon to search bouquets to be delivered, the first results may be directed to Benchmark Bouquet. If you compare to the more selected arrangements which can be found at some other florists, the arrangements in Benchmark Bouquets may not be visually exciting. Nevertheless, the price is not able to be beat. You are able to get a bundle of multicolor lilies including vase in $36 with two day Prime shipping. Or, you are able to get a $57 red rose and white lily arrangement. Usually, all the arrangements are under $60 and it is affordable enough. If you do not have a lot of budget for buying flowers or bouquets but you really want to buy it for your loved one and you want to use the convenience of Amazon Prime, you can choose buying it on Amazon. Even though it is not the best one, it is a solid option and serviceable.
On another florist which is available on Amazon namely KaBloom, you will also see the standard looking bouquets in a great price with fast Prime shipping. If you are interested in it, you are able to go for their single-variety selections like these $47 for pink roses or $24 for tulips. Ka Bloom also offers plants which are attractive and blooming such as red anthurium or pink cyclamen. According to some customers who bought it, the arrangement arrived which were ready to display in a glass vase. It was on time with two day shipping.