The Difference Between Monstera Deliciosa and Borsigiana Plant
As a Monstera lover, it may be a bit hard to differentiate between Monstera Deliciosa and Borsigiana. Both  have identical looks especially from its leaves. However, if you are in front of them, you will easily differentiate them. Sometimes, sellers sell Monstera Deliciosa on the name of Monstera Borsigiana or vice versa.
We think that it's such a bad way at all in which both have different prices. The Monstera Deliciosa  is cheaper than Monstera Borsigiana. A lot of people consider both of them really the same and some of them sometimes say that Monstera Deliciosa is the subcategory of Monstera Borsigiana.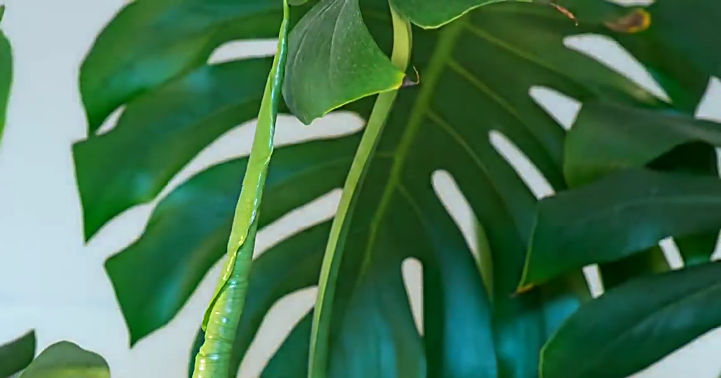 Well, to ease you differentiate between Monstera Deliciosa and Borsigiana, let's see our little research below!
Overview
Monstera Borsigiana has smaller leaves and petioles lacking serrations or small ridges. The price is cheaper than the deliciosa type and it also depends on how big the plant is. Well, the Monstera Borsigiana is a somewhat smaller and more manageable variety than the Monstera deliciosa.
Unlike Monstera Borsigiana, Monstera Deliciosa has holes in its leaves and tends to be larger. Another characteristic is that the stalk generally has a kind of serration or small protrusions. The Deliciosa refers to the fruits which are so delicious to eat. Monstera Deliciosa is pretty rare to be a common plant as this plant is quite rare to see in the wild. This Monstera variety is mostly found in Mexico.
Here's the Differences between Monstera Deliciosa and Borsigiana
At least, there are plenty of points that you can use to differentiate them. Here's for the list:
However, you will easily differentiate them by seeing the size of the leaves. This is one of the easiest plant's structure which make them different. Monstera Deliciosa has gorgeous and leathery leaves which are pretty huge. The leaves will grow up to 3 feet (1 meter) in width and length at its natural habit.
While, Monstera Borsigiana has a smaller leaves size which can only reach a less noticeable size of 1.6 feet (0.5 meters). However, this plant is still a quiet leaf size plant that you can use to decorate your lovely home.
Need to remember, the development of the plants will vary depending on certain factors including light, water and a growing environment which make easy leaves smaller or bigger. Well, the best way to determine the Monstera variety is by comparing two plants which are grown under the same time and condition.
The second clue that will ease you to differentiate between Monstera Deliciosa and Monstera Borsigiana is by noticing their growth habit.
Monstera Deliciosa will grow horizontally and sprawling growth characteristics. It means that they tend to develop and spread along with their place. We think that you'll find them creeping down the ground as they are slow climbers. As it grows older, this Monstera variety will eventually turn into a vine.
Otherwise, Monstera Borsigiana will grow along the ground or up a certain stack. This plant is a vines plant as well. Unlike Monstera Deliciosa, Borsigiana is able to climb and twine as a vine during its initial growth. If you see your Monstera plant a bit messy with nesting stem and leafstalk, it likely refers to Deliciosa. While, if your Monstera plant depicts a neater growth, we think that it is Borsigiana.
One of the clues which is dissimilarities between Monstera Deliciosa and Monstera Borsigiana is from the Geniculum. However, Geniculum for plants refers to the joints of the stems which connects it to a leaf or leafstalk.
In this case, Monstera Deliciosa has a wavy geniculum at the end of each petiole where it meets a leaf. Most people mention it ruffles as its look and curvy texture. The different structure of this plant will allow movement of flexibility. Moreover, Deliciosa just develops those ruffles on its semi-to full maturity due to its continuous growth.
On the other hands, Monstera Borsigiana is like other plants with the typical geniculum. Its leaf base which connects it to the stem is only straight and plain, feeling smooth after you touch it. When you see this plant geniculum, we think that it will ease you to differentiate between Deliciosa and Borsigiana.
Generally, the Monstera Deliciosa will grow about 2 feet (1 meter) a year on average. This Monstera variety is able to grow just tall or even more up to 30 feet (9 meters) in its natural home.
Otherwise, the Monstera Borsigiana will grow faster than Deliciosa. This plant tends to be always smaller than the Deliciosa, however, the growth rate is much faster. Well, if you see the Monstera at your lovely home grow fast, you can notice that this plant is Monstera Borsigiana.
If you do not know the Monstera variety that you plant at home, slow down, you really can notice the growth rate of your plant which is depending on certain conditions.
The Structure of the Stem
You can also look at the stem structure if you want to differentiate between Monstera Deliciosa and Monstera Borsigiana. For the stem structure, we can also see the gap between the nodes. As we know nodes here are the round-like parts or spots which exist between the stem of a plant.
The stem of monstera deliciosa
By seeing the gap between nodes closer, we can really notice that Monstera Borsigiana has longer spaces between a node to the nearest one compared to the Deliciosa. That's why  Monstera Borsigiana tends to vine faster than Deliciosa.  So, if you see your Monstera plant at home a bit chaotic with leaves occurring close to each other, we guess that your plant is Borsigiana.
As we've mentioned above, the Monstera Deliciosa is cheaper than Monstera Borsigiana. However, this price will vary depending on your region. We think Monstera Deliciosa is a pretty expensive plant with a price ranging from $20 to $100 even though the price will be suddenly soaring up higher based on the locations, seller, and also stores. If you want to see the range price of both, you can see on Amazon.
Well, those are some clues of differences between Monstera Deliciosa and Monstera Borsigiana.