Rose Flower Has Meanings, What Are They?
You must be know this one of familiar flower named Rose. This flower is known by many people from young to old. The special thing about roses has a lot of fans and also benefits from being a deckrative plant in the garden or in the yard of the house, cutting flowers to be stored in vases, and more often in the form of a bouquet which is usually used as a gift at birthday celebrations, surprises for friends, dear cases. for parents, and also to show feelings of love for the partner/ your loved ones.
This flower also has many types and has a variety of colors. Even for the color, it has different meanings which means happiness, joy or sorrow.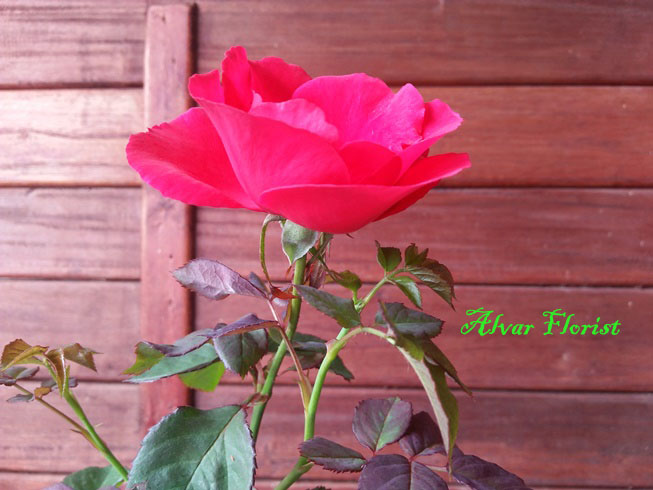 What are those popular Rose colors
Generally rose consists of more than 300 species in the world. It is identic of romantic feelings but they have different meaning for their own color. Here it is:
It is a flower that is still the most popular Rose among other Rose colors, why? Red Roses are very easy to get on the market, easy to cultivate, also rich in benefits such as for cosmetic indigrients, parfum even more and mostly we found them in bouquets where the aroma is very fragrant when you inhale it, it can also have a calming effect on your mind.
Then Red Rose is usually used to express feelings of love, especially to your partner or someone you have a crush on. This can be an option for those of you who fallin loved with someone for a long time but you were shy to express your feelings. And when it is viewed from its shape, if the Red Rose is still a bud, it indicates the beginning of the feeling of love.
It is a Rose which is commonly used in the weddings. Because the white color indicates purity. It can represent the couple's feelings for the union of their love on a special day.
It is a symbol of your warmth as well as your friendship. Usually this flower is intended for your friends or colleagues who have achieved something.
Rose that has cream color
This creamy Rose means caring, so it will be very suitable as a sense of comfort if you give this flower to a friend who is sick for example.
The pink Rose color you can give this Rose to someone you admire and a symbol of happiness.
For this one of Rose color has meaning to someone you love from long time ago. You can giving her/him this kind of purple color when you are difficult to express your own feelings.
That's some colors of Rose you are supposed to know so that choosen the right Rose to someone, colleagues, partner in life, close friend would not be wrong.
Well I wish this would helful!